Pam Mendelson, Executive Director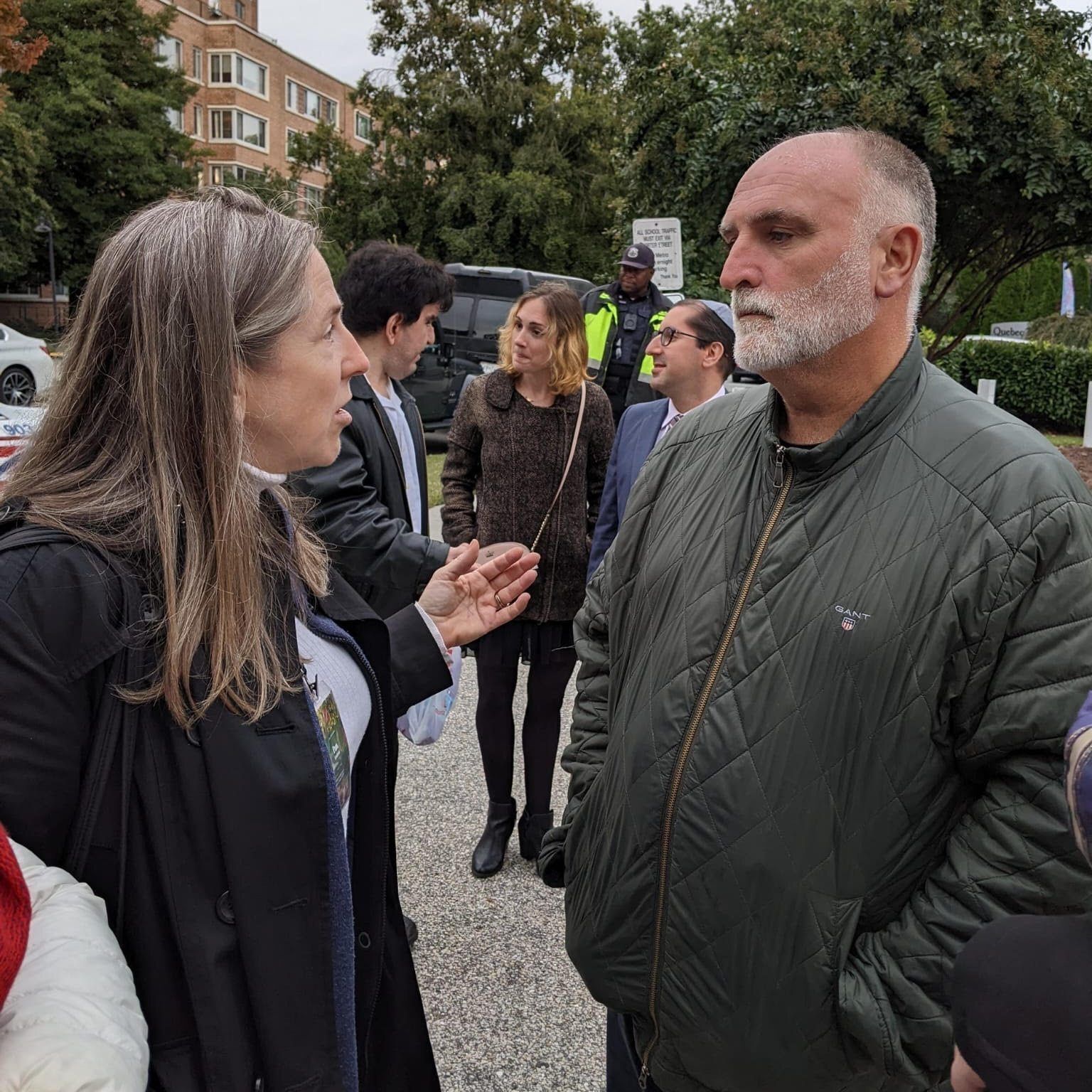 Pam Mendelson talks about homelessness in DC with chef and humanitarian José Andrés
Pam Mendelson joined the AFHDC Board in 2020 as Chair of the Development Committee. In addition to her career in energy, climate, and clean energy for low income communities, she previously served as President of the parent teacher organization and member of the Board of Trustees at the Denver Jewish Day School, and Board member of Washington Park Cares, a Denver, Colorado nonprofit organization dedicated to supporting aging in place.
Pam's hiring grew out of an intensive, year-long strategic planning process undertaken by the AFHDC Board with the aim of growing the organization and expanding the number of people it serves. Currently, AFHDC provides single-occupancy homes, in either apartments or condominiums, to 11 residents.
Pam has 25 years' experience in climate, renewable energy and energy efficiency program operations, management, and performance tracking. Her hobbies include guest lecturing at American University on Energy Policy, managing rental properties in Denver, CO, singing, skiing, hiking and biking. Pam holds a B.A. from Middlebury College and a M.S. in Natural Resource Policy from the University of Michigan School of Natural Resources.