LIGHT A SPARK
Thirty some years ago, Rev. John Steinbruck, founder of N St. Village, challenged churches, synagogues and other DC faith groups:  Start your own program to help the needy.  He lit a spark.
Adas Israel Congregation, a synagogue in Northwest Washington, founded the Anne Frank House in 1987 in response to the challenge.  Since then, Anne Frank House has helped more than 30 people with chronic mental illness move off the street and into comfortable housing.
Where did the initial money come from?  Bill Kremens, like Rev. Steinbruck, lit a spark.  He sold his baseball card collection.
From modest beginnings – the Rev. Steinbruck challenge; Bill Kremens' sale of baseball cards – much good has come.
The Steinbruck challenge reminds us that good begets good.
Light a spark.  Tell others about the Anne Frank House.
---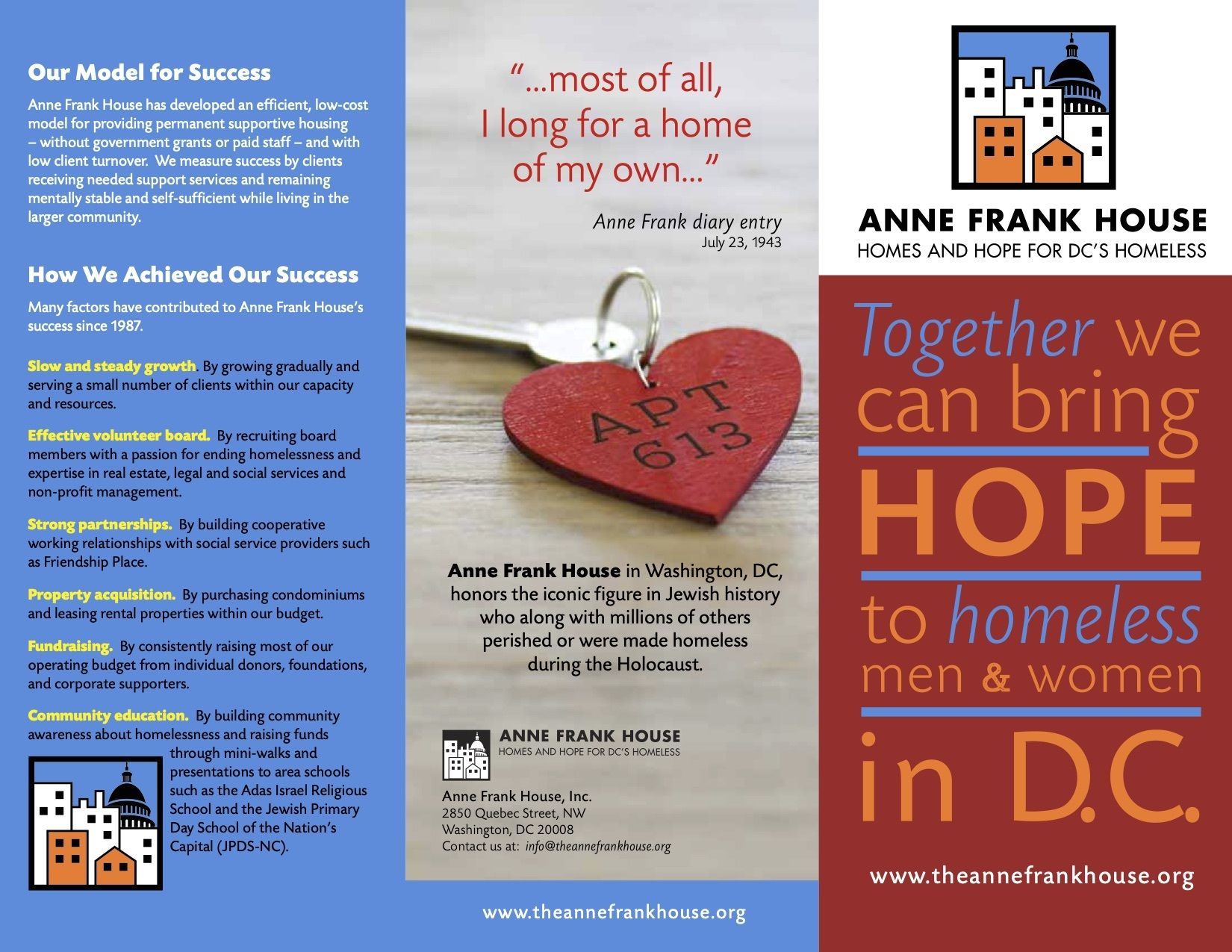 Share our web address with your friends:  www.theannefrankhouse.org